Founded in 2000, we have been involved in Wi-Fi network construction and broadband line sales since 2003, and have grown into an independent Wi-Fi solutions company handling everything from telecommunications services to the development and manufacture of telecommunications equipment.
In 2018, we listed our shares on the Mothers section of the Tokyo Stock Exchange and in 2019 on the First Section of the Tokyo Stock Exchange (now the Prime Market). We aim to create a business that provides for the future of this country – a business that future generations can inherit with pride. We also aim to continue furthering our company's ability to tackle societal issues.
In this rapidly evolving, information-oriented society, the importance of telecommunications infrastructure is rising to unprecedented levels.
In addition to supporting the improvement of communications networks with the residential (home use) services that have been our focus so far, we intend to focus on the growth of the highly adaptable business use market going forward.
We will build industry standards through upselling and the utilization of IoT and other kinds of satellite Wi-Fi, and we aim to take a large share of the business use market while making extensive use of our Wi-Fi certification systems in anticipation of expanding into medical institutions, nursing care, and other welfare facilities.
While utilizing our existing Residence Wi-Fi client base, we aim to forge new sales channels via synergies with businesses such as real estate leasing and renewable energy. Through these synergies, we will leverage our unique advantages in the market.
We regard these as key steps toward realizing our Alternative Carrier Vision, which we have been advocating for some time.
We cannot deny the possibility that we will face headwinds in the near future, such as increased costs due to major changes in the business environment like the rapid expansion of communications traffic, the shortage of semiconductors, and the depreciation of the yen.
Nevertheless, under the slogan of "Wi-Fi, Anywhere", we will continue to strive to enhance our cost-resilience, use this as a lever, and achieve sustainable growth. At the same time, we will strive to fulfill our social responsibilities as a listed company.
We would like to ask for your guidance, encouragement, and support.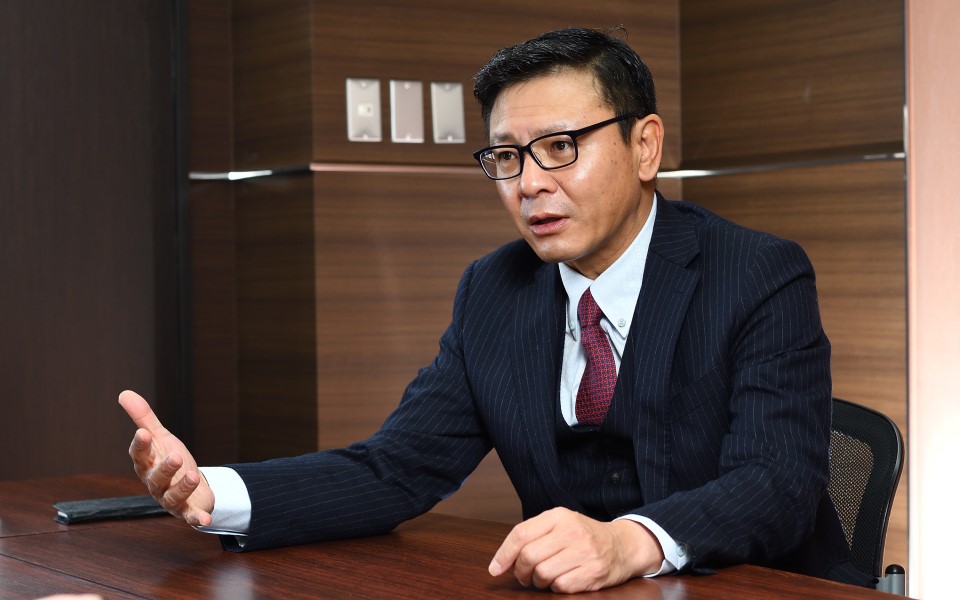 President and CEO Masanori Inomata