Our company was founded in 2000, and we began constructing networks and selling broadband connections in 2003. In the years that followed, we grew into an independent Wi-Fi solutions firm engaging in everything from development and manufacturing of communications equipment to telecommunications services.
As a result of our efforts to propagate simpler, less expensive communications services, we are currently authorized by the Ministry of Internal Affairs and Communications (Telecommunications Bureau, Telecommunications Policy Division) as a public wireless LAN (Wi-Fi) access services provider, and one of 12 companies authorized to provide service nationwide in Japan.
Our company was listed on the TSE Mothers market in 2018, and the TSE First Section in 2019, and we will continue working to further increase awareness of our company in society, as well as to fulfill our societal responsibilities as a public company.
Already decades have passed since the world was said to have entered the "Information Age."
However, judging from the popularization of the Internet and advances in communications technology, the "Information Age" is still evolving.
In the future, we believe that advances in technology represented by 5G, etc., advances in means of communications such as the use of images and video in addition to text, and advances in safety of personal information and other data in the increasingly chaotic realm of cyberspace will take on greater importance.
While our company has already made many achievements in these fields, we believe the true test is how we can contribute to these advances.
In addition to these three advances, our company is also devoting its efforts to achieving them in a simple and inexpensive way.
Reducing the financial and physical burdens on users should serve to further stimulate the flow of information.
We expect that this will accelerate advancement of Information Age.
It is our hope that we will play a more important role in this age of information.
We will embrace these advances, and reward all of our stakeholders, including shareholders, users, customers, and employees.
Fibergate will do all that we can to become a new communications carrier, with "Forward to 'Alternative Carrier'" as our slogan.
We ask that you continue to give us your steadfast support and encouragement.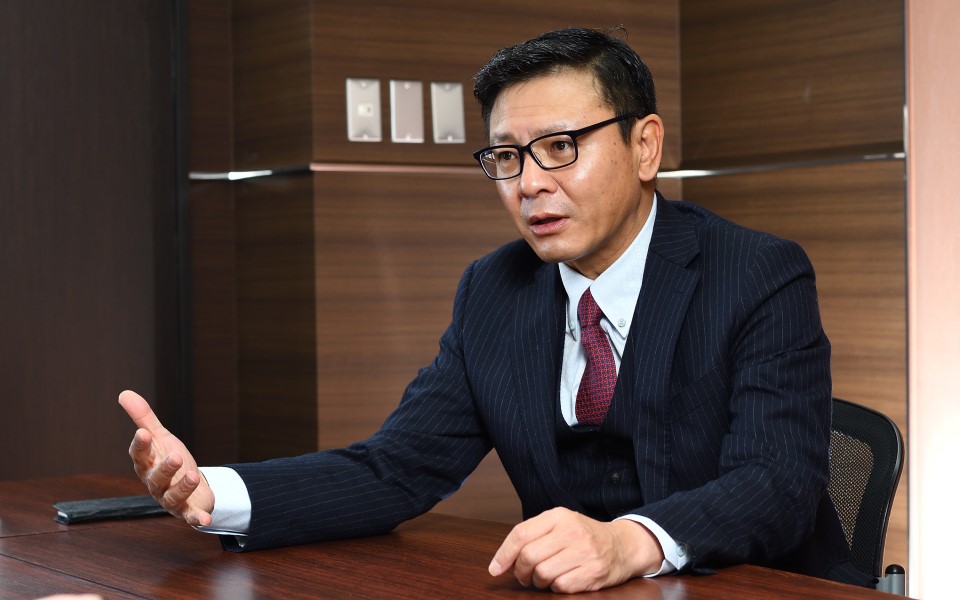 President and CEO Masanori Inomata